The Dream Theatre had a humble opening on Bond Street in April of 1912. Rudow & Evans Proprietors opened up the theater advertising it as "clean, comfortable, and commodious"1. Admission for the special music and films was 10 and 15 cents. An article from The Bend Bulletin states that the opening had a packed house but unfortunately the projector had some technical difficulties2. However, the proprietors followed up by stating the picture machine had been fixed and the theater is still being well attended. After one month of opening, the management installed new electrical equipment at the theater3. They installed an inductor and a high-efficiency transformer in order to ensure the best visual experience for audiences. By June of 1912, The Dream went through some architectural upgrades as it became the first building in Bend to use concrete stucco4. This added a much more modern finish to the already well-known theater.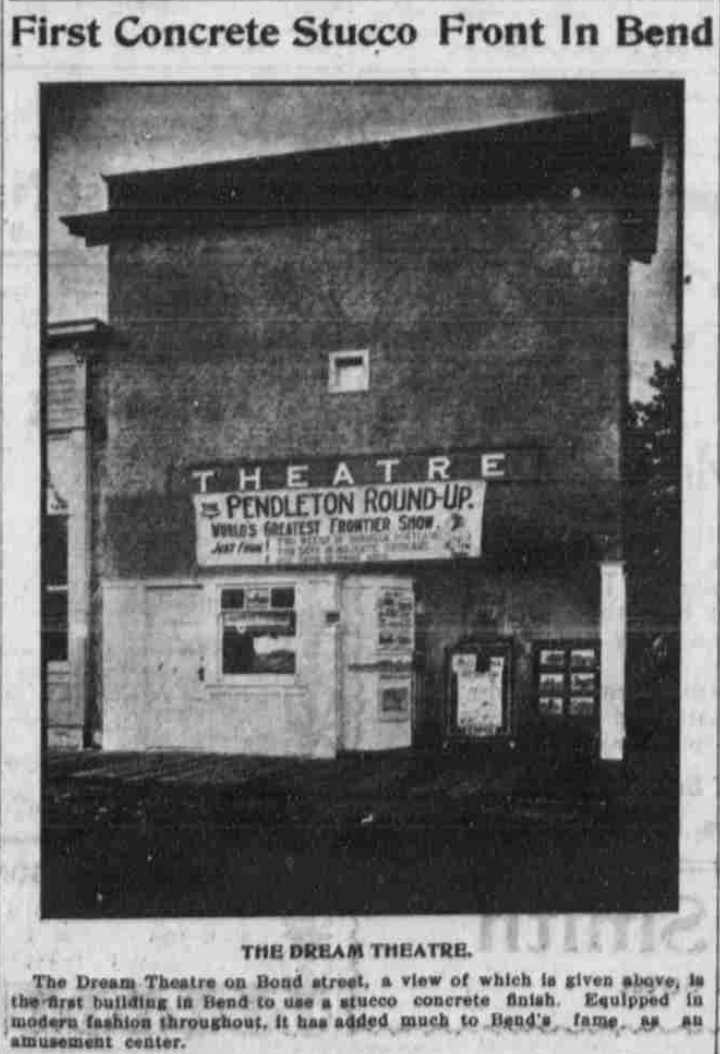 Multiple advertisements promised moral programs, but one of the more interesting ads was for the Pathé production of The Beloved Vagabond (1915), starring Edwin Arden and Bliss Milford5. It was the first time any theater in Bend would be showing a hand-colored film. The advertisement stated, "a more life-like film has never been shown in Bend". Admission for this showing was 15 and 25 cents.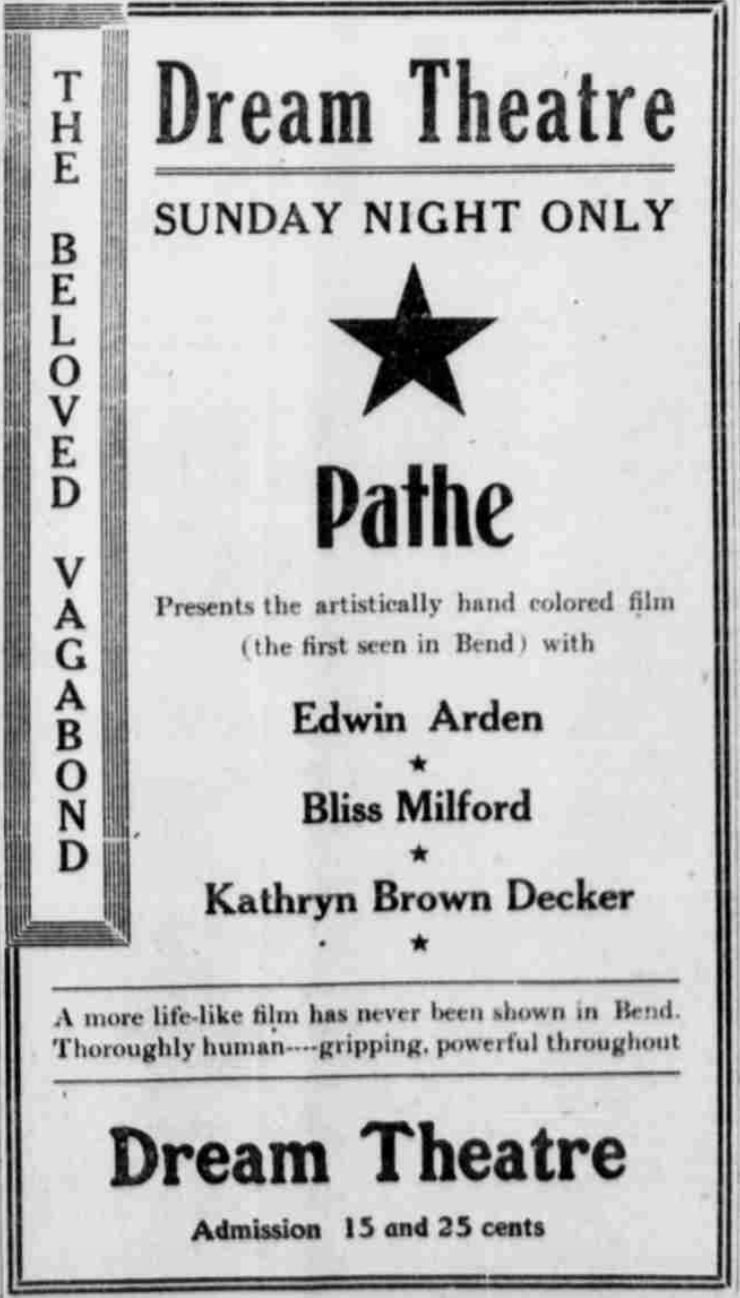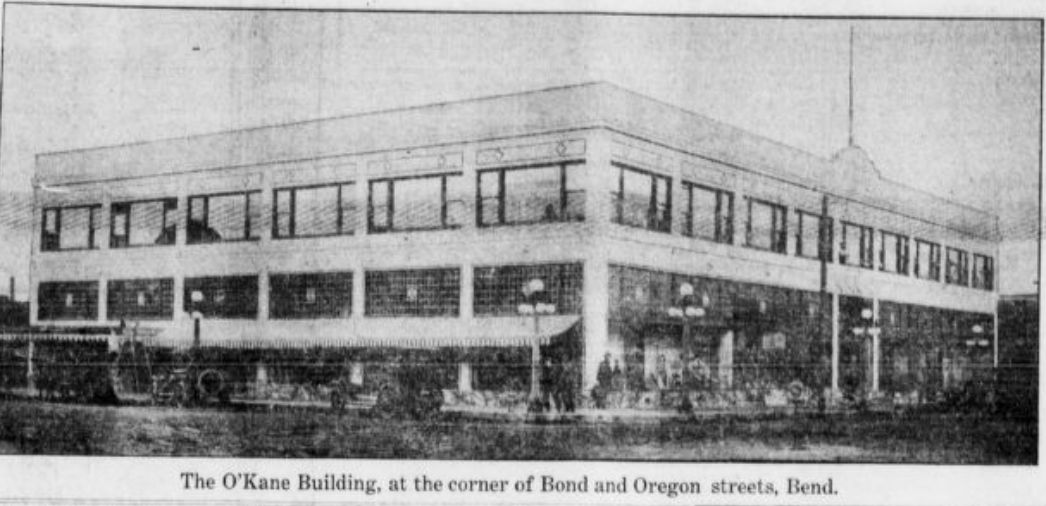 In November of 1916, it was announced in The Bend Bulletin that the Dream Theatre would be moving location up the street to the new O'Kane Building located on the corner of Bond & Oregon Streets6. The entrance to The Dream had a stained glass and a new box office made of glass and marble. The continuation of the article stated that the new theater would seat around 500 patrons7. It is also mentioned that a new "indirect" lighting system kept the theater from having to be completely dark while showing films. The opening at the O'Kane building for The Dream took place on December 9, 1916. The opening film was  Under Two Flags starring Theda Bara. Included in the program were local musicians and six-piece orchestra8.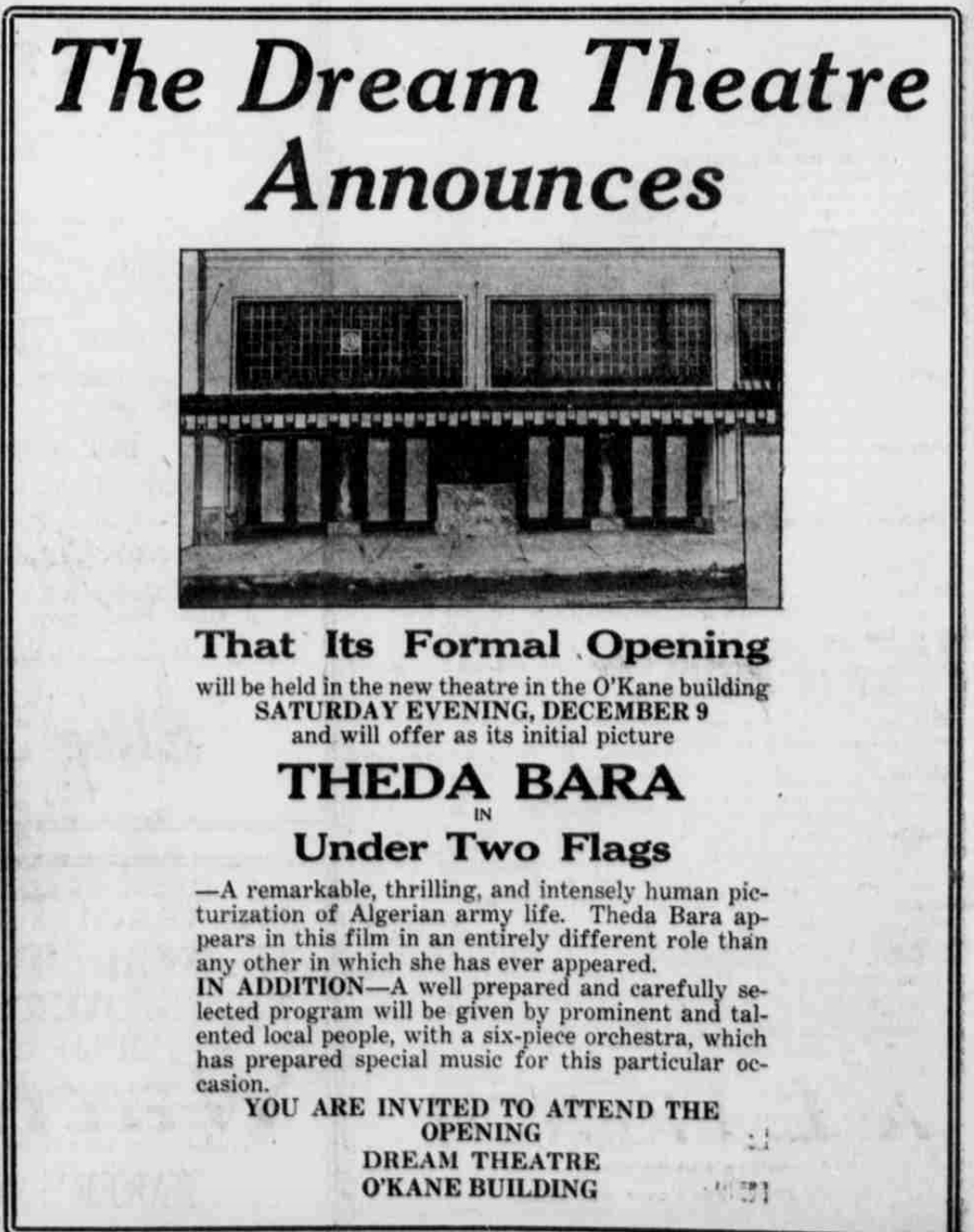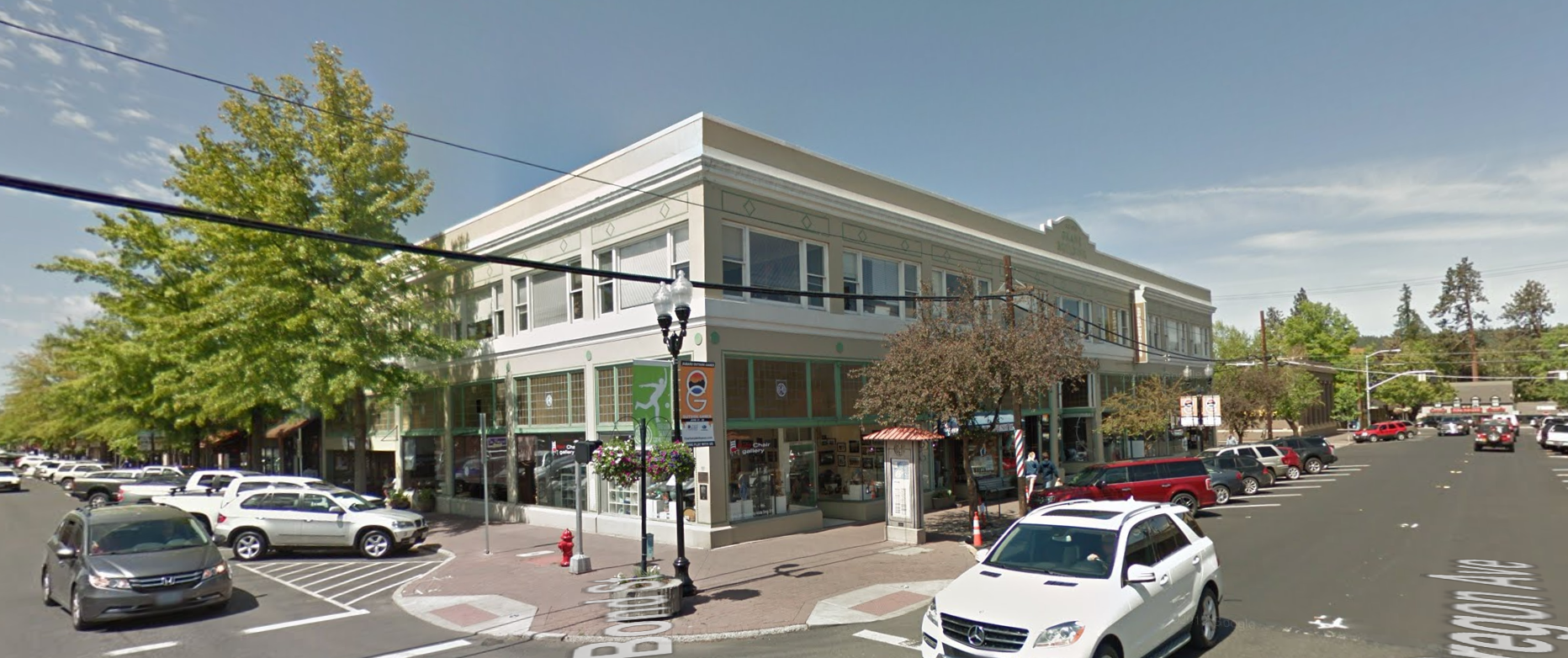 The O'Kane Building still stands strong today in Downtown Bend. Locally owned businesses such as an art gallery, arcade, and record store currently occupy the building.