Harry Hyde opened the Electric Theatre as a 5-cent picture house in the spring of 1910 in the central business district of Albany. Hyde also ran the movie projector, while his wife ran the ticket booth.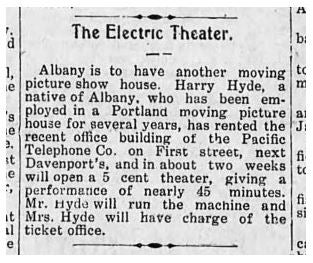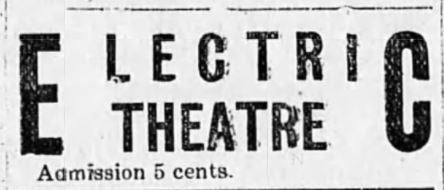 The Electric distinguished itself from the other two theaters in town by showing only movies, and not including vaudeville or other varieties of programming.

 The Electric Theatre promised that the moving pictures the audience received will be unavailable at any other local theater. They also offered cash prizes to a select few people in the audience. For example, during a showing of a new film they were advertising a cash prize of $200 to a lucky audience member.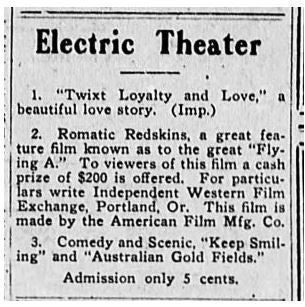 The Electric Theatre changed hands and closed for a short amount of time while new owner J.B. Harrison was out of town on a business arrangement; the theater opened back up shortly after he returned. The clipping expresses that he made arrangements to supply his audiences with the best moving pictures possible.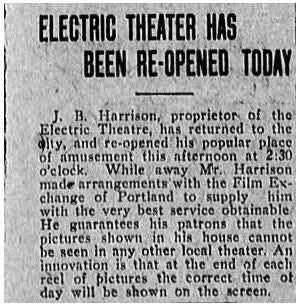 Mr. Harrison became ill and was forced to sell his theater. This news item states that the theater would have a slight remodel and be reopened under the name of The Cassino.