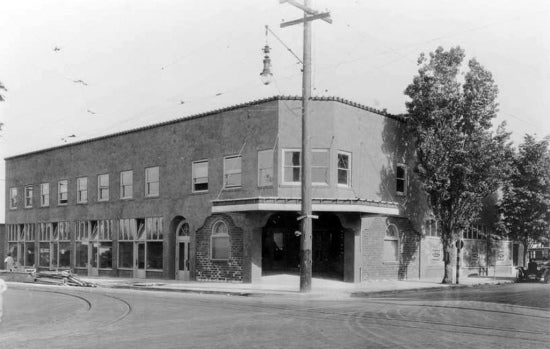 The Alameda Theater, on the corner of 30th and Alberta Street, was a staple in the Alberta Arts District of Portland Oregon from its opening date in 1926 until it changed names in 1937 (1). The Alameda was built in the late stages of 1925 and had its grand opening on May 06, 1926. Leo, Oscar and Celia Seltzer, siblings who grew up in Portland and started a chain of movie theaters, were the owners of the Alameda Theater. In the below article, from the newspaper: The Oregon Statesmen, "new incorporations are discussed throughout the article. The Alameda Theater  is introduced in the article as a new incorporation led by Leo, Oscar and Celia Seltzer, the owners of the theater. Also added into the article is the price of $15,000 which seems to be the price of the venture.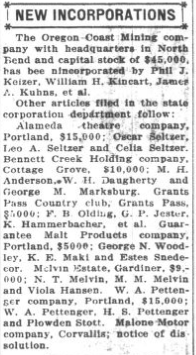 The Alameda Theater was a 600 seat theater that housed performances both on and off of the screen. One of the main things that brought people to the movie theater were the showing of motion pictures. The owners of the theater were the Seltzer siblings, who were graduates from Lincoln High School, who built a chain of theaters in the Portland area, including: the Alameda, the Highway and the Oregon Theater. The brother's father built the first Columbia Theater in Portland, it is easy to say that movie theaters were in their blood (2).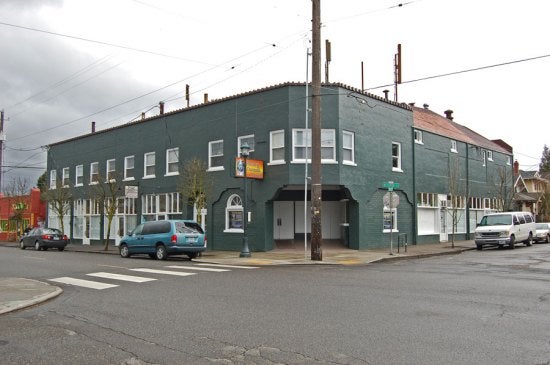 One of the main things that I found while researching the Alameda Theater, or rather lack of things, was that there were no advertisements for the theater itself. I searched diligently to find ads for anything and everything that the theater may have put on during its time in Portland. However, one of the notable details that I did find about the theater was the architect who built the theater in the year 1925.
As shown in the article from the Beaverton Enterprise, Walter E. Kelly is introduced. Kelly was an architect from Everett Washington, found himself in Portland during the year 1925 and was chosen by the Seltzer brothers to be in charge of the building on 30th and Alberta Street, The Alameda Theater. Today, the building is still the same looking as it did back in the day. The exterior still looks much as it did 74 years ago, with its distinctive Mediterranean clay tile roof and stucco walls. The theater has become several different businesses and places throughout the years of Portlands life, including several churches and other theaters; today, the corner of 30th and Alberta street is home to the Alberta Rose Theater which is a great honor to one of Portlands historic buildings like this.