The Crystal Theater was located on the ground floor of the Pythian Temple near the corner of 2nd and Madison in Corvallis, Oregon.
It operated as a standard 10 cent theater, with 5 cent prices for children and 15 cent balcony seats. Matinees were held daily from 2:30 to 5:00.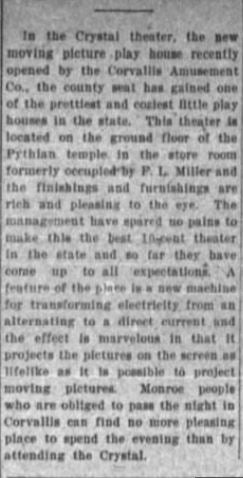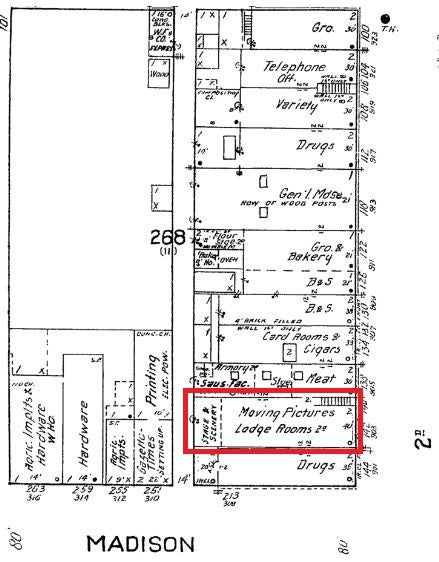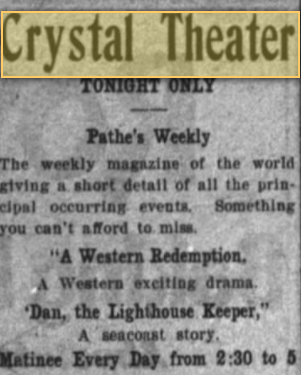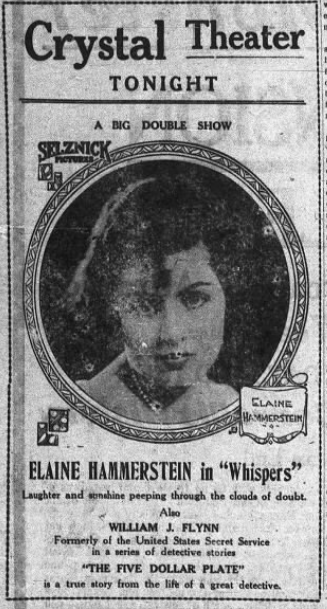 A classified ad in the local newspaper indicated the theater space was for rent in June 1922.