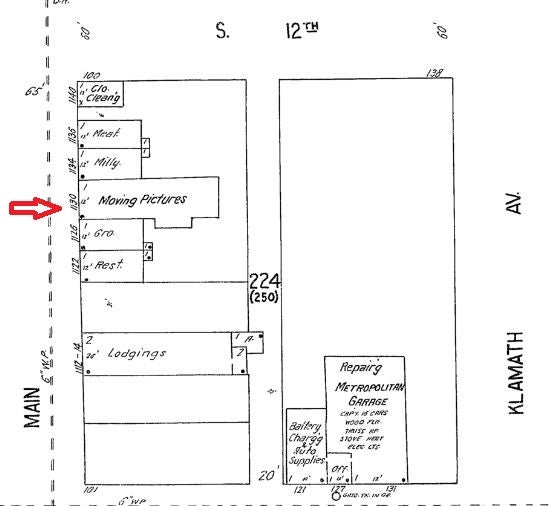 The Orpheus theater opened in June 1914 on Main Street between 11th and 12th St. in Klamath Falls. Opening night attracted 700 people for two shows. The original owners planned to show mostly movies with occasional vaudeville acts.
The theater suffered damage in a 1915 fire, but reopened not long after. Another fire gutted the theater in November 1930, and that seems to have put an end to the Orpheus.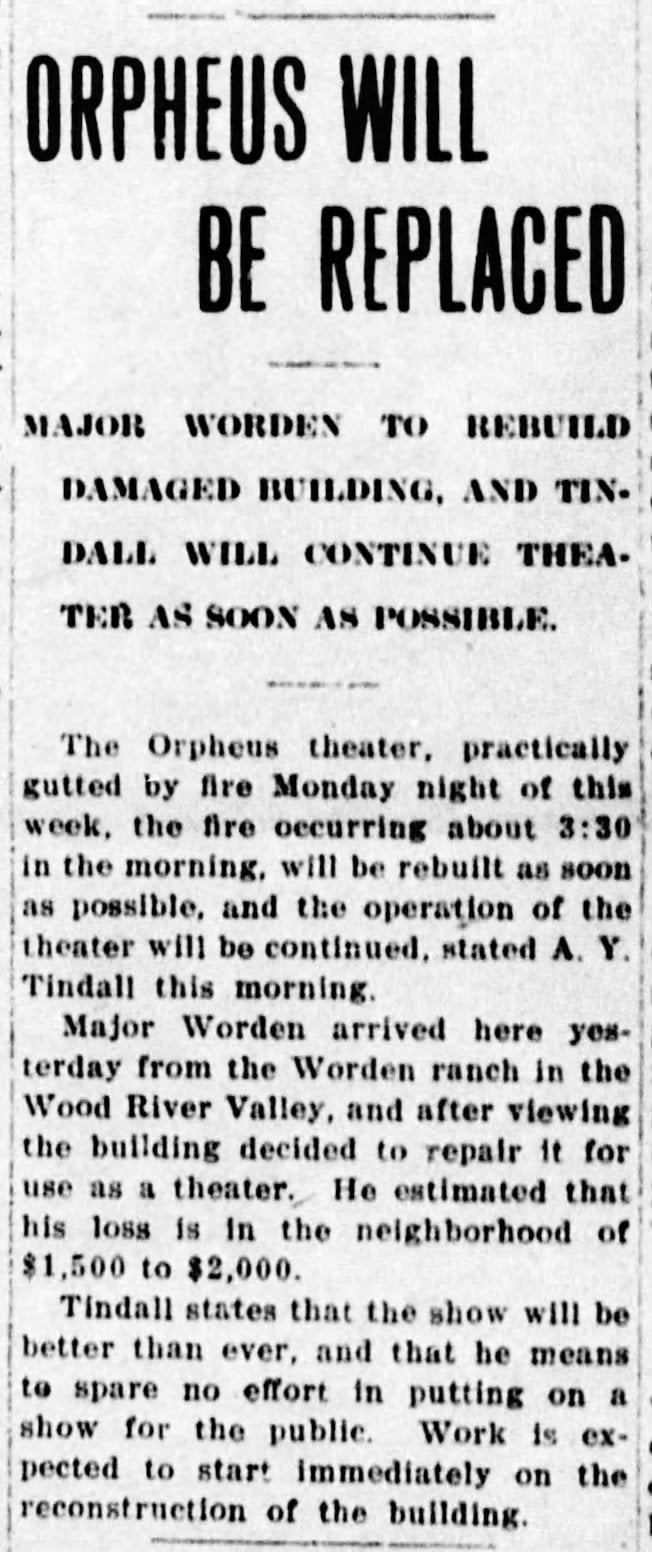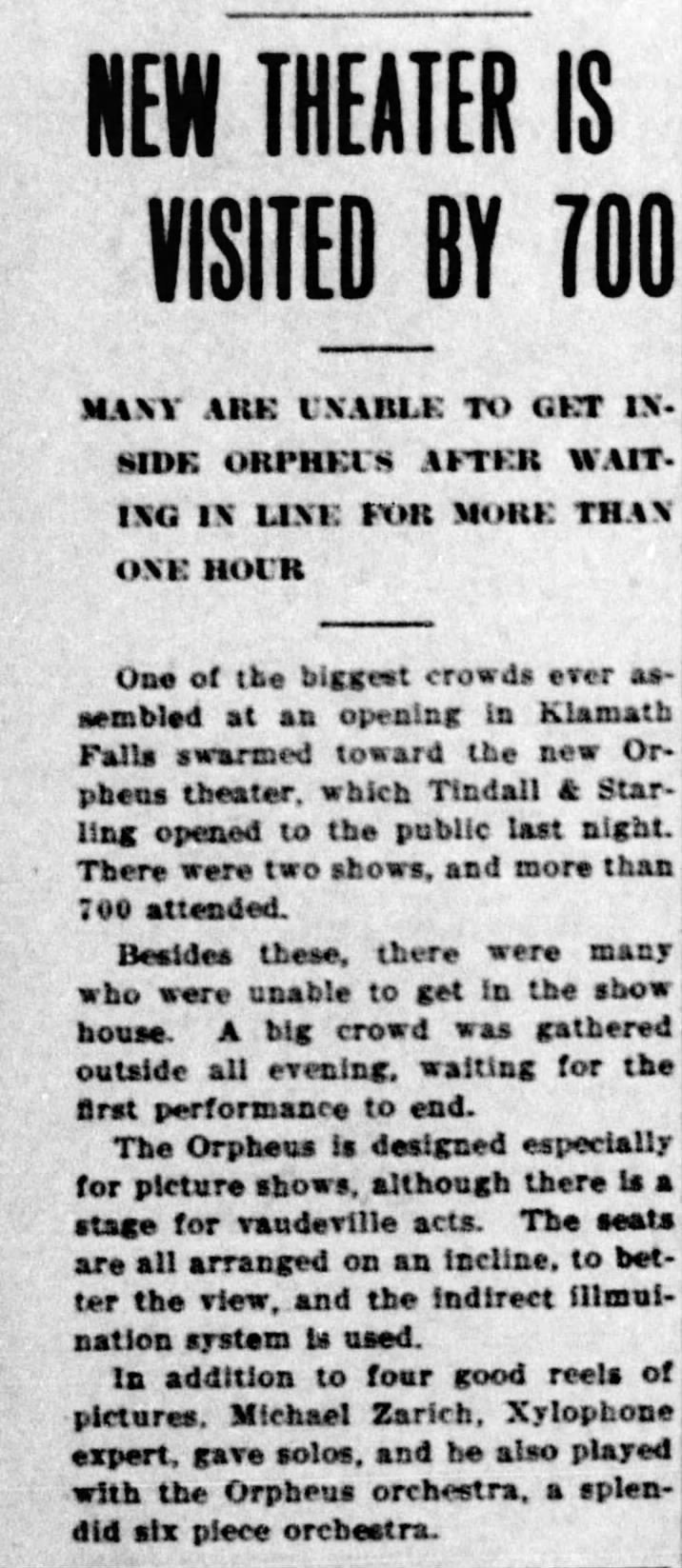 The Orpheus Theater focused on mainly promoting itself in the local newspapers. The advertisements were relatively simple and mainly listed the select films that were being screened along with the prices and days of the week in which they were playing.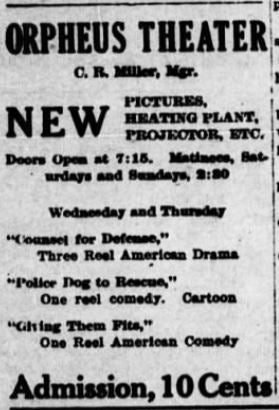 Synchronized sound pictures were well on their way by the summer of 1929, but not for the Orpheus, which doubled down on silent films as seen in this ad from July 1929.